At SMART our Mortgage and Insurance Advisers are specialists in their fields, and work hard to make it easy for you.
Click on the more button to learn about your adviser or chose an adviser to work with to help you with your requirements.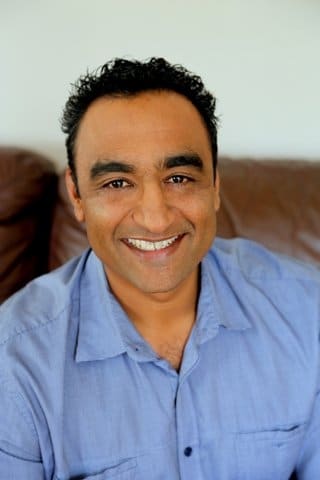 Rohit Ranchhod
Financial Adviser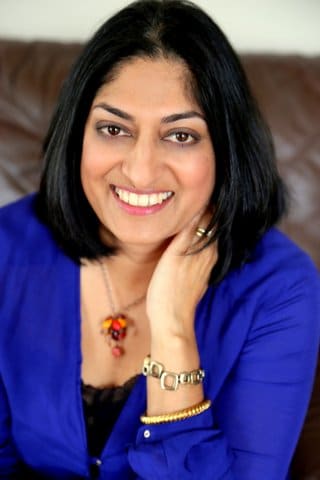 Sangita Ranchhod
Financial Adviser
Lucas Datt
Financial Adviser
Corina Van Der Gulik
Client Services Manager
Winiata Uy
Office Assistant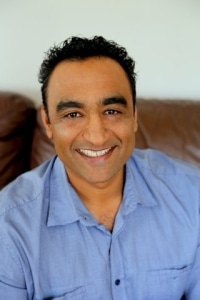 I started SMART in 2006 and have been helping people since then with home loans and to plan for those unforeseeable life events through personal insurance. With years of experience in the industry, I have the knowledge of what is required to help clients with their insurance, home and business loans.
I was born in Auckland and grew up in Mt Albert. I went to Avondale College and Auckland University. At the tender age of 20, I started working for a major bank, and remained there for 11 years. I worked in many different areas of the bank, moving up the ranks from a Customer Services Officer in a branch through to business/commercial banking.
I've played cricket all my life – born with a cricket bat in my hands and played as a wicketkeeper/batsman. All through my teens and 20's cricket was my life – then I meet my wife, Sangita! I still play the odd game to fill in, and I love it.
I love all sports and I'm very passionate about rugby and rugby league and am an avid Blues, All Blacks, Warriors and Brisbane Broncos supporter. I also enjoy going out for to play the odd round of golf, when I get the opportunity strikes.
I have completed the National Certificate in Financial Services Level 5, and regularly keep myself up to date with attendances to conferences, training and development days so that I have the knowledge and skills to be able to help advise my clients.
I am a member of Newpark Financial Services, New Zealand Mortgage Advisers (NZMA) and Financial Advice New Zealand.
You can contact me on 021 909 406.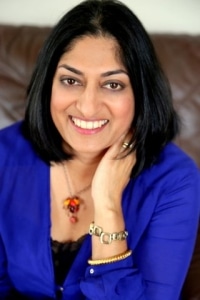 I joined SMART in 2013 after 21 years in sales and marketing for pharmaceutical companies. It was time for me to move out of the corporate arena and see what the rest of the world was up to.
It was the best decision of my life (besides marrying Rohit), as I totally love insurance – you probably don't hear that very often!
I have the opportunity to help people and families sort out their personal insurance so they can rest easy. My clients know that they can call me anytime for any issue, know matter how small. If you ever need to make a claim, I help you with all the paperwork and deal with the insurance company on your behalf.
I was born in Wellington and grew up on Courtenay Place in the city, as that's where our shop was. I went to Samuel Marsden in Wellington and studied at both Victoria and Massey Universities. I ended out with a science degree in microbiology.
Everyone in my family played hockey and I started at 10 years old and even came out of retirement in my 30's for a few years. Now I stick to yoga, pilates and walking.
Due to a promotion I moved to Auckland in 1999 and have lived in Auckland ever since. I meet Rohit in Auckland one evening out on the town. We love to eat and drink out, so enjoy trying new restaurants. Travel is also a passion of mine, which I would love to do more of.
I'm a Financial Adviser and have completed the National Certificate in Financial Services – Level 5. I regularly attend training, development days and conferences to continue upskilling. This ensures my advice to clients includes the latest information.
I am a member of Newpark Financial Services.
You can contact me on 021 784 979.
I joined SMART in 2018 after 10 years working for a major entertainment group in New Zealand.
With great passion for helping people and families to achieve their financial goals, I like to go the extra mile to help them make better use of their money. I believe better financial decisions can be made when assisted by the right Adviser, even with a small budget, "it's all about having a plan and sticking to it".
I was born in Sao Paulo, Brazil. My educational background includes a Degree in Business and Finance, and a Post Degree in Marketing. I have worked for Peugeot, DHL, a major Brazilian bank, event companies and even for a circus – always in finance and customer related positions.
I moved to London in 2004 where I met a Kiwi girl who stole my heart. In 2008 I moved to New Zealand in pursuit of the Kiwi dream and of course that same Kiwi girl! Since then, I married her and we have two children together. We bought our first family home in West Auckland. I became a New Zealand citizen in 2016, something I'm really proud of.
I love outside activities, the surf and taking the family on bike rides and picnics. I'm a big All Blacks and Warriors fan and after 10 years, I can finally say I understand and enjoy watching cricket. Music plays an important part in my life too. I love to play percussion, collect records and play them on my weekly radio show on Base Fm.
I'm a Financial Adviser specialising in Mortgages, and have completed the National Certificate in Financial Services – Level 5.
I am a member of Newpark Financial Services and NZMA.
You can contact me on 021 029 24295
I joined the team at SMART in 2020 after initially meeting Rohit and Sangita at a seminar helping kiwis to repay their debts faster. I was captivated by their willingness to help others by educating them to do their everyday life better, so after nearly 12 years in a financial institution and 8 months with a brokering firm, I had finally found a team who had the same passion and integrity as I did.
I'm a kiwi with overseas roots. I grew up in Wellington, moving to Auckland shortly after my 18th birthday and I have been here ever since. I am engaged to the man of my dreams, we have two children and have set up camp on the outskirts of South Auckland.
I love to travel, given the chance I would be on an aeroplane tomorrow, exploring what the world has to offer. My family are extremely important to me and spending time with them is a priority.
I'm a Financial Adviser specialising in Mortgages and I have completed the National Certificate in Financial Services Level 5. I'm focused on getting the best deal that is tailored to your specific needs.
Feel free to contact me to discuss how I can assist you.
I joined SMART in 2018 after working as a customer service representative at a business process outsourcing company for 2 years. I perform administrative duties, management, and general tasks.
Since having my eldest son, working away from home has been the hardest. When I met Rohit, Sangita, and Menchie,and now Lucas, and started working for them, I feel incredibly fortunate to have been able to find work I can do from home all these years.
Working at SMART has been fulfilling because as much as I love being a mum, I can still continue having a career and work with insurance and mortgage professionals.
I am also a tattoo artist, and whenever time is permissible, you'll probably find me surfing on the beach!
You can contact me at winiata@smartbrokers.co.nz